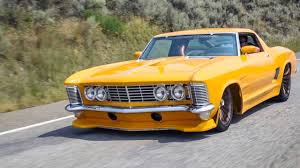 There are a lot of maniacs who costom and modify their cars and bikes, to make it faster and showy. Some adjust tires and muffler (silencer), others paint fire patterns. In Japan, car maniacs, of course very small number, make their cars eccentric and illegal, although there is a law that forces us to be checked the condition of the cars and bikes every two years. I'll now introduce some types of the customs.
ads by google
1: Extremely low vehicle height
Ordinally among some Japanese, the lower his vehicle height is, the cooler it is. Their cars often scratch the road.
They drive eccentric and unique vehicle and bikes, and their uniforms are too. They herd together, and drive slowly with erratic driving and noisy sound.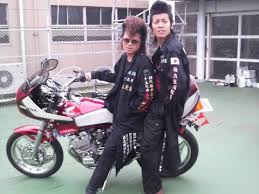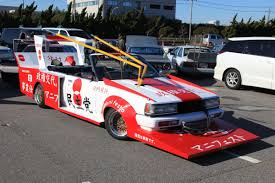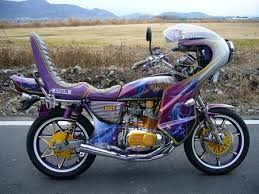 3: Japanese vanning cars
Front parts and rear parts are extremely long. HiAce is often used to make the kind of customize. Some legal vanning cars are there, too.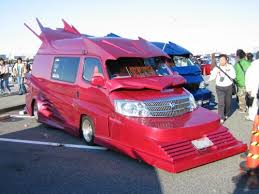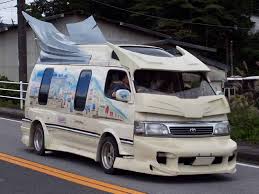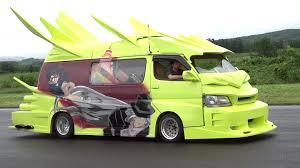 4: Devil camber angle
The tires lean. It has no good effect and illegal, but some think it's cool.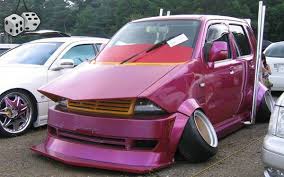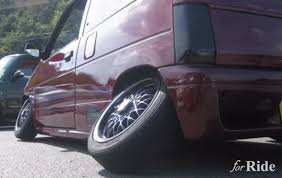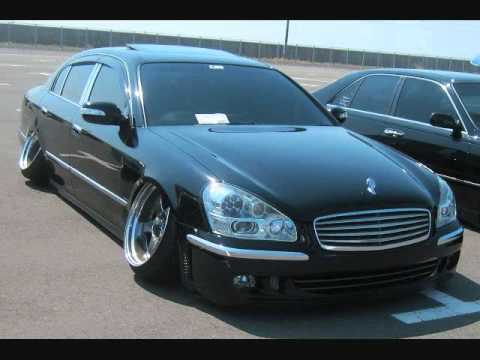 5: Itasha – Anime-painted cars