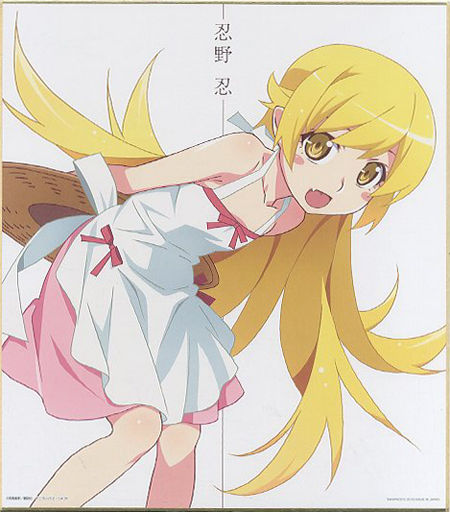 ATTENTION: This article contains the spoiler of Bakemonogatari series.
 Bakemonogatari is one of the most famous animes in the world except Ghibli's movies. The auther, NISIO ISHIN, names his characters racherche ones. His pen-name is also eccentric: it's pronounce is palindrome in Japanese Ni Sh-i O I Sh-i N, and the Roman character point-symmetry. And suprisingly, when Japanese find his name, we feel it just an usual pen-name. We only think Nishio "It's just a family name," Ishin "Maybe it's from Japanese-history term, he must love Japanese histroy."
Much introduction, so I'll talk about Oshino Shinobu's name and it's meanings.
Read more